Book Your Appointment
Contact Our Stylists Today To Schedule Your Appointment!
You can also call The Lock Shop Salon directly at 937-651-5625.
Call or Text!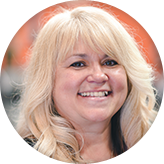 Tonya Haley
Stylist * Joined Lock Shop Salon in 2012 * 8+ years experience
Hi I'm Tonya, I have a long love for the beauty everyone gets by looking and feeling better! I love my clients and they become good friends and some like family! I pride myself on accommodating my clients and their schedules. In my 8+ years licensed I've specialized in all aspects of cosmetology including trendy hair cuts and creative color that attribute your personal style. Spa manicures with many nail colors to choose from including CND shellac and OPI lacquer and Gel. Enjoy a Spa pedicure while you relax in our new top of the line stations. Receive a refreshing facials while you relax. Did I mention waxing. I look forward to you having a great experience while you're here with me and our salon family.
Set an appointment with Tonya, call 937-407-0317.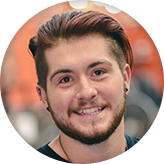 Mycole Overfield
Stylist * Joined Lock Shop Salon in 2012 * 6+ years experience
Hello! I'm Mycole:) Many would say I was born to do hair, and as I'd like to agree, my deepest passion is working with//on//for the people! All walks of life hold beauty and the world has a good way of casting shade on our shine! As a 6+ years licensed Cosmetologist I spend most of my waking hours behind the chair whipping out fresh Cut and Colors for a very diverse and continually growing clientele! My favorite aspect of what I do would have to be the soul connections; being able to be part of so many amazing peoples lives, here within my hometown, along with several others that drive an hour+ to get refreshed! Beyond that I do facials and makeup, also facial waxing including brow tint/shaping! My love for life is where my beauty dreams are created! Life is way to short live it blending in, so Get Fresh and Stay Fresh! Above all else #PeaceLoveHappiness !!!
Set an appointment with Mycole, call 937-407-0319
Lauren Zook
Stylist * Joined Lock Shop Salon in 2014* 7+ years experience
Hi, I'm Lauren! The number one reason I chose this profession is the satisfaction I gain from making people feel and look beautiful. I love that every day brings new challenges and an opportunity to build lasting relationships with my clients. The other stylists and my clients would say that I have a very sweet personality and am always smiling. With 6+ years of experience, I consider myself an expert stylist, makeup artist, and colorist. I also provide manicures, pedicures, and waxing services. So whether you are looking for a trendy style/color, something simple, or a makeup artist and stylist for your big event, I'd love the opportunity to make you look and feel your best! I put my heart and soul into providing the very best service each and every day because YOU deserve it! I'm excited to hear from you.
Set an appointment with Lauren, call 937-726-9647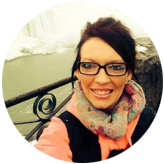 Emily Brooks-Boy
Stylist * Joined Lock Shop Salon in 2016* 4+ years experience
Hi, I'm Emily. Many say that I have found my calling as a part of the beauty industry, I'd agree! 🙂 With 4+ years of experience, I'm grateful to be able to provide many services such as: haircuts, coloring (all over, highlights, ombres), styles (up-dos), perms, facials, eyelash extensions, makeup (airbrush), body waxing, manicures, pedicures and gel polish. Continuing education is important to me and crucial in this profession. I love attending classes and hair shows to learn the latest trends...then share with my clientele! I am fortunate to be a part of such an exciting industry. It's rewarding to me to help others feel good about themselves. Looking forward to seeing you and using my skills!
Set an appointment with Emily, call 937-726-9647